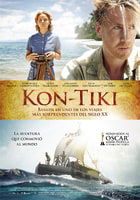 Posted : 6 months, 1 week ago on 1 June 2013 07:20 (A review of
Kon-Tiki
)
Kon-tiki truly is one of the best foreign films out there. Includes real footage.
Beautiful cinematography, great script, excellent cast.
Do check it out.

0 comments,
Reply to this entry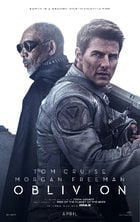 Posted : 6 months, 3 weeks ago on 19 May 2013 03:26 (A review of
Oblivion
)
Let me start by saying I thoroughly enjoyed this film.
Not a 'huge' sci-fi fan, but I do appreciate the genre once in a while.
That said, there were a few things that didn't make sense - no spoilers here, but high heals? seriously? Besides this, the story was captivating (although IMO 60 years is not far enough in time to have the technology shown), the actors' performance was decent and the special effects were simply amazing. Truly impressed by them.
A little "star wars" at times... but I really, really was entertained and recommend this film to anyone who's looking for a decent sci-fi film.

0 comments,
Reply to this entry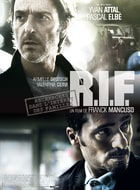 Posted : 1 year, 7 months ago on 30 April 2012 06:19 (A review of
R.I.F.
)
A cop (Yvan Attal) goes on vacation with his wife and kid. Something goes wrong with their car, they make it somehow to the nearest gas station and his wife disappears into thin air... Where did she go? That is the entire premise of the story.
Good acting. Pascal Elbe's excellent performance is to be noted. No real surprise in the script/story, but it is well done and worth watching once.
An enjoyable thriller.

0 comments,
Reply to this entry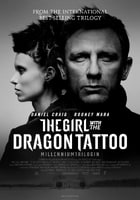 Posted : 1 year, 10 months ago on 29 January 2012 02:27 (A review of
The Girl with the Dragon Tattoo
)
***************SPOILER ALERT***************
Unfortunately for me this movie doesn't do it.
As much as I loved and rooted for the Swedish (original) movie and series, primarily because the characters looked and acted so real, this American version is plain pitiful.
The titles/intro, not to mention the music throughout the movie, were one of the worst I've ever seen. So already there, I wasn't thrilled...
Rooney Mara is the worst interpretation of Lisbeth, who (in the Swedish movie, tv series and book on which everything is based) is not prone to show emotions. I regret to say that in several scenes of this American movie by Fincher, emotions are clearly visible on the character's face/throat. Plus, I really felt that she was trying to 'imitate' the original Lisbeth actress, Noomi Rapace.
Daniel Craig is not at his best, but in some scenes, his performance stands out (towards the end).
Plummer, lucky for us, is not on much, and quite honestly, he does not give a great interpretation either.
The other downside for me is that (aside from having seen the original movie/tv series) Stellan Skarsgard, often and particularly recently, plays bad guys - I've quite frankly, never seen him play a good guy in any movie.
Robin Wright looked so dull! And I usually appreciate her performances.
However, the director is to blame here as normally, these actors give out wonderful performances.
Also note the difference of ending for this US remake. Nothing to do with the book or the Swedish movie/tv series, which clearly showed and mentioned Harriet had gone to Australia where she started a new life.
However, the one good thing the movie has is the photography. The scenery shown is amazingly beautiful and captivating. And the location scouting obviously paid off. Two stars.

0 comments,
Reply to this entry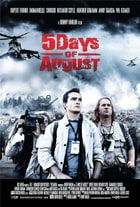 Posted : 2 years ago on 27 November 2011 01:42 (A review of
5 Days of War
)
One of 2011's finest movies.
While not particularly beautiful photographically, the story is well developed and makes sense. It's not just about "5 days of war" in Georgia; it's also about despair and survival for a man (Thomas Anders) and a woman (Tatia).
The actors are excellent and were well cast. Andy Garcia's "Georgian" accent is perfect!
I highly recommend watching this movie.

0 comments,
Reply to this entry
Posted : 2 years, 5 months ago on 21 June 2011 01:04 (A review of
Hors de moi
)
Bien écrit, ce livre, que j'ai lu en 2 jours, m'a gardé éveillée, intéressée, sidérée bien que son histoire soit si simple... et pourtant...
L'auteur a choisi de raconter cette (més)aventure du Dr. Martin Harris avec un style différent, passant du passé au présent et vice versa, avec une aisance précise, sans pour autant confondre le lecteur.
Le dénouement de l'histoire et de son personnage principal est stupéfiant, et ce jusqu'à la toute, toute fin.
Un formidable suspense à découvrir.

0 comments,
Reply to this entry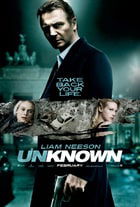 Posted : 2 years, 5 months ago on 20 June 2011 10:29 (A review of
Unknown
)
Here's a refreshing adaptation of a book*. I've watched this 3 times in 2 days and love it more each time.
First, the adaptation is one of a kind. The book takes place in Paris, while the movie is set in Berlin; there are other differences, mainly HOW the story is told; however the main idea is there: Martin Harris, after waking up from a coma, discovers that another man has taken not only his wife but his identity. He has only his memory left. How will Martin Harris prove it and is he the real Martin Harris...
Second, the way Jaume Collet-Serra directed the film, kept me wondering where it was going (and I kept hoping that it was not predictable like other movies had been before this one), it certainly was an unpredictable ending and not boring at all. Quite an original adaptation to the screen.
Third, the actors. All excellent. (Except January Jones. She is just not credible.) Liam Neeson as Martin Harris is simply fabulous; Aidan Quinn as "the other" Martin Harris is stunning! Bruno Ganz has a small role, but what a performance!! and Sebastian Koch, well he's just amazing. Diane Kruger, also excellent with her accent, plays a taxi driver.
Lastly, one of the best car chases in film history is in this film.
All in all, despite the horrible performance by Jones, it's one of the best suspense/thriller I've seen.
I can't say any more without spoiling it, so what are you waiting for? Rent it, buy it, I don't care which, but good heavens, go watch it! You won't regret it.
*For those interested, the book is "Hors de moi" by Didier van Cauwelaert.

0 comments,
Reply to this entry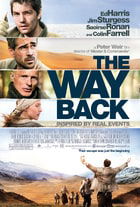 Posted : 2 years, 7 months ago on 14 May 2011 10:18 (A review of
The Way Back
)
Adventure/dramatic story chronicling the escape of prisoners from a Siberian gulag. Their journey will take them across the desert, snow, trying to reach a non-hostile country; they will fight for food, search for water and of course see companions fight for survival.
Surprisingly a very good movie. Excellent performances. Great make-up and scenery. Kudos to Peter Weir for an admirable direction!

0 comments,
Reply to this entry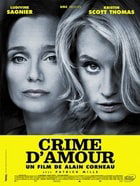 Posted : 2 years, 7 months ago on 14 May 2011 10:28 (A review of
Love Crime
)
A very interesting development takes place in this movie. The power of manipulation is strong, and clearly obvious. Excellent performances.
Speed a little slow for my taste, but at least the director doesn't view the audience as stupid; explanations don't go on forever...
Recommended movie for those who enjoy thrillers.

0 comments,
Reply to this entry
Posted : 2 years, 7 months ago on 11 May 2011 05:41 (A review of
Nine Queens
)
This is my favorite of all times - amongst the foreign pictures :)
This Argentinian film tells the story of two swindlers who meet by pure luck, or is it really? and they set up together a scam surrounding the Nine Queens stamps.
Director Fabian Bielinsky has a passion for Wilder and Mankiewicz's films, and more precisely for their elaborate double-crossing deceits, as is obvious in this film.
The movie is a true gem that is most unfortunately forgotten because of all the blockbusters; it should definitely be on everyone's list to watch as the ending is quite surprising.

0 comments,
Reply to this entry